Linkedin Management Agency Dubai
Linkedin Management, as the world's most popular social media marketing strategy, is specifically tailored for B2B marketing. People often think of LinkedIn as a website for job seeking and socializing, but it can also be a wonderful source of lead generation and referral partnerships.
A LinkedIn Company Page is among the finest tool for establishing your company's legitimacy and find new customers, regardless of the type of business you have.
WOW Shoots & LinkedIn Management
We are the only agency in the UAE, and the Middle East to use LinkedIn for Social Media marketing. Our Linkedin management services work towards developing your company brand, boosting connections and recommendations within your key stakeholders, driving business prospects, and attracting the right talent available.
LinkedIn Management Services by WOW Shoots
We provide a wide suite of Linkedin management services that can help your company in growing on social media platforms and boost the awareness of your account.
LinkedIn Updates Management

LinkedIn Content Production
LinkedIn Group Discussions
Get in Touch with the Right People
LinkedIn's customer base include top Linkedin management from every Fortune global 500 firm on the planet. Including over 450 million professionals accessing the network, you as a company owner could create a network of connections that will bring you in communication with some of the most high profile people in your industry – a process that would be nearly impossible to implement offline.
A LinkedIn Company Page which is error-free, comprehensive, and administered by a group of specialists will strengthen your brand's reputation as a reliable source in your industry. This, in turn, will enable visitors to contact your organization, generating high-value leads that will benefit your business.
Allow us to assist you.
By default, a LinkedIn Business Profile is public, which indicates that search engines can crawl it. Publishing keyword-rich content on the website will boost your company's online ranking.
LinkedIn Management Is the Ability to Promote Your Company
Acts as Your Brand Flagship
Acts as Your Brand Flagship
If Instagram is the place where businesses become familiar, LinkedIn is the place when companies show off. A well-managed LinkedIn Company account can be used to highlight your organization. WOW Shoots enable you to develop your brand reputation exactly the way you want it to be with consistent regular updates that earn the support of the public you would like to influence through LinkedIn.
B2B Marketing
B2B Marketing
Social media demands a financial, time, and effort commitment. Running a company and maintaining an account may be time-consuming, so getting your account managed by professionals allows you to concentrate about what you're good at your company
LinkedIn Groups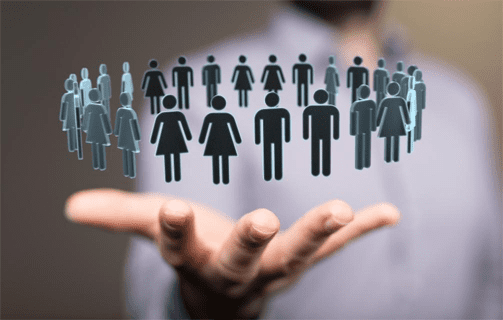 LinkedIn Groups
LinkedIn includes approximately 2.5 million communities, so you're expected to notice one which is relevant to your industry. LinkedIn Groups offer several options for Social Media networking and obtaining suitable lead generation through conversations, as long as you keep a professional, respectful attitude and avoid sales language.
Showcase Pages
Showcase Pages
If your company has a product portfolio that is targeted at a specific market, a Portfolio Page is the appropriate tool for…well, displaying it. They are perfect for separating your LinkedIn traffic according to different audiences. Showcase Pages are designed to produce specialized leads for B2Bs and thus are ideal for showcasing a specific product, service unit, business effort, or social responsibility campaign.